My LIVE courses are currently  paused whilst I write my book.     One-on-one work and selected programs still available.
This is the place you come to create transformation and exponential growth in a key area (or areas) of your life.
I know you're here because you're ripe for change. You're fed up enough to say: "Enough. I'm over this stagnation. I'm ready to transform!"
Awesome! If you're seriously ready to create growth, momentum and expansion in your life, you're in EXACTLY the right place.
ALL I need from YOU is your willingness to show up and go for it. If you let me, I can help you create real fulfilment where you have previously been stuck, flow where you have been blocked, fun where you have been hurting, and success where you have previously failed. Interested? Read on…
MY MOST POPULAR PROGRAMS TO   accelerate YOUR GROWTH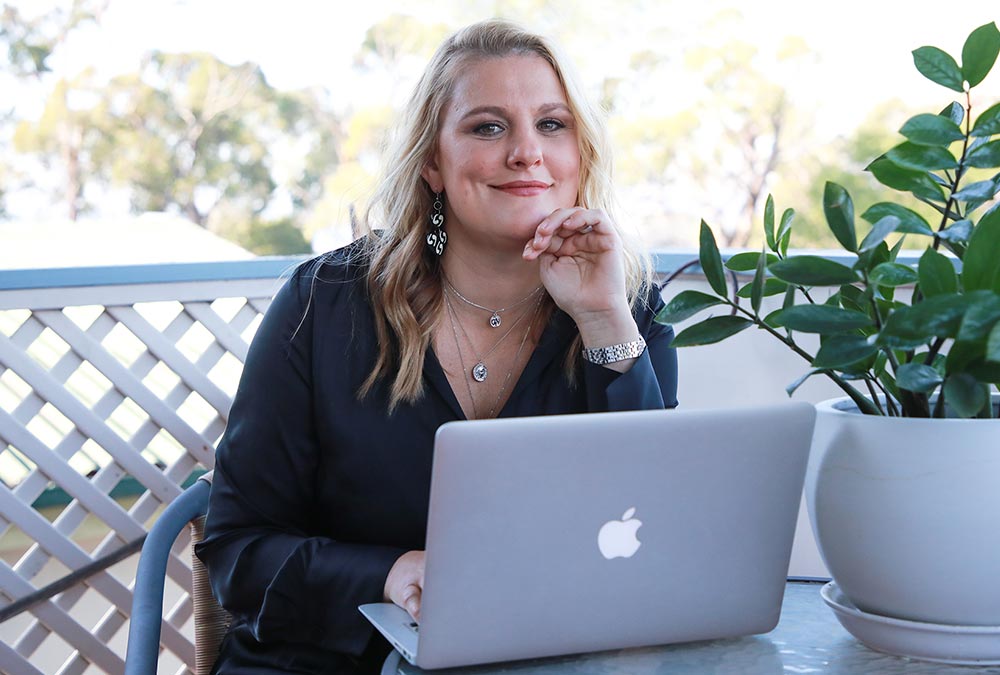 HI, I'M

  

Willow
I'm a transformation specialist, entrepreneur, writer and mother of two.
My mission is to Accelerate Your Growth so you can give your fullest contribution to life.
Free 

OFFER
Want change now? Plant the Growth Accelerator Seed in your consciousness, and watch it grow…
Learn 5 easy perspective shifts you can use immediately to stop self-sabotaging and start getting BIG results. (It's a FREE five-day mini-course…)
Willow P. Davies  I can't believe how randomly I found you but it has changed my life. I love the way you can lead so profoundly while still being relatable.
ASHLEY RADKE, NURSE PRACTITIONER
I absolutely cannot recommend Willow's Masterclass highly enough. Willow is an expert and a master in this field. She is an awesome creator herself and really walks her talk. The changes that have taken place in that short period of time have blown myself and people who know me away.
DEBORAH MARIE ISIS, WORK PLACEMENT MENTOR

Willow 's Masterclass is fantastic. She offers a really powerful, pragmatic process that supported me to take my visions and dreams and turn them into reality.
ELIZABETH HAINES, FOUNDER "WE CAN BE SHEROES"

Fresh of the back of doing my pattern with Willow, if I had two words to describe coming out the other side? Freeing and Powerful. A true blueprint on how I create in life with profound and fundamental truths on who I am. Thanks again Willow.
WARREN FOX, VISUAL ARTIST

Willow is an exceptional coach. I don't say that lightly. I've been coached by many people in the world, but Willow is the only one I come back to when I need my 'inner game' realigned to truth and creativity. She's impeccable, profound, and every session worth every cent!
SAIDA DÉSILETS, PHD, THOUGHT-LEADER & AUTHOR OF THE EMERGENCE OF THE SENSUAL WOMAN

Working with and being instructed by Willow has changed the fabric of my life. When I first met her I was a successful hairdresser but I was deeply unhappy. Working with Willow has allowed me to recognize and pursue the goals that really matter to me. 10 years on I have my own business, I'm a director of a very meaningful children's charity that I co-founded, and I am a highly effective transformational facilitator and coach. So, if your life is important to you, don't be afraid to invest in Willow – it's an investment in your own heart.
PETER MALONEY

I could imagine a world with people equally as equipped as Willow leading everyone to their potential but unfortunately at this point in time this kind of brilliant insight is rare and accordingly precious. If you're willing to dive deep Willow will be with you for the journey and you can be rest assured that the journey will be shared with a small and intimate group of like minded truth seekers in a safe and loving environment.
MICHELE BRIDGET WALTERS, ANTHROPOLOGIST AND SHAMAN
Since doing the MASTERCLASS my business has transformed. Last financial year (ending 3 days ago) was the highest income in all my years in biz. Highly Recommend!
LEAH FOLEY, HEALER
Willow  is a fantastic trainer, brilliant at what she does, and her courses come highly recommended. If you or anyone you know is blocked in some way, whether or not you even know it, Willow will uncover that and give real practical support to enable you to cultivate a different life experience. If you're thinking about it, don't! Just do it!
KIM PARKER
Willow's MASTERCLASS has been a game changer for me. It set up a seismic shift in my mindset. I feel light years from where I was just a few short months ago at the beginning of this course. Thanks Willow, your genius shines.
KAREN SOXSMITH, THE CORPORATE MAGE
Having my pattern done by and with Willow has saved me a stitch load of trouble and is honestly life changing. It is the GOLD that I had been searching for! That and Willow is an absolute joy to work with. I fully appreciate why she is referred to as "The Pattern Expert". I felt supported throughout the process by a consummate professional in supporting the creation of desires.
JACQUELINE ROGERS, ENTREPRENEUR